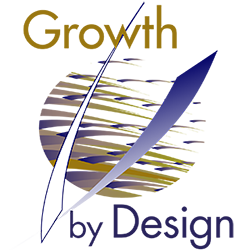 Create Your Own Economy
Our clients have realized that in this world, you can't wait for the government or any other outside factors for things to get better. With innovation and vigilant, systemized implementation, you can increase sales and cash flow using assets you already have in your business.

Spend Less on Advertising
By utilizing hidden assets you already have in your business, we help you spend less and make more, period. Our systemized approach to growing your business, virtually eliminates the endless juggle of individual vendors begging for your attention and time, taking your money and generally under-delivering.

Failure is NOT an Option
When your business matters so much that failure is NOT an option… We help you quietly add the right fuel and high performance marketing strategies to achieve 20-150% or more growth in as little as 90 days. (Before your competitors know what hit them)

Profit Insurance, seriously?
Actually, it's very simple. Farmers have Crop Insurance, why shouldn't you have Profit Insurance for your business? However, we can't insure everyone. Obviously, since we GUARANTEE your bottom line profits will increase, we can only work with business owners who demonstrate serious commitment to greater profits.

Ever Had a Profit Audit?
Whether you're a paying client or not, we share as much insider knowledge as possible to any business owner or CEO who requests it. Our Profit Audit™ will give you the fuel to grow DIY whether you become a client or not.

Results You Can Expect
Want to get a general idea of the possible increase in profits you could get for your business? Although we don't reveal our clients names, we can let you know some of their High Performance Profits™ results. See the kind of return you will see based on your level of investment.
Testimonials
Within a year, our social reach increased by 1800%. Each special event we have breaks another sales record thanks to Grow Systems. One event had double sales of our best day by noon. Another weekend we had more sales than the entire month previous.
Grow Systems upgraded our branding, website and helped us implement some really low-cost but highly effective 1-to-1 marketing systems that have made a huge difference in our stagnant growth. We're also seeing more tables filled from just a small sample of what they can do for us on social.
As a franchise owner, I counted on corporate to guide me in the right direction for my marketing. Man was I wrong. Although they give a lot of resources, nothing compares to the knowledge Grow Systems has of our local market and how to directly target the best prospects. Our patient acquisition cost has gone down by almost a third in less than 6 months.
We Change Rules
After years of working with advertising agencies where business owners invested huge amounts of capital with no guarantees, we decided something had to change. You will be the only, or one of a handful of clients we serve in your market segment and demographic region. Why? The systems we put in place will put you on top and some of your competitors out of business, therefore it has to remain exclusive. And, that's part of how we guarantee more profits.
Take Action & start getting guaranteed profits!
Simply call 888-715-6624, or message us below.
We'll get back with you to set a time for a Profit Audit™